Michael G. Holder Jr., MD, Vice President
Holder, an emerging leader in the use of simulation to improve patient safety, medical and health education, and healthcare delivery heads ABIA's Center for Simulation and Integrated Healthcare Education, which is creating a nationally recognized model for simulation-based education and training programs. The center serves as a central resource with a full complement of facilities, staff and services for simulation training in clinical skills.
Prior to joining ABIA, Holder was the director of medical education and an attending physician in pediatric emergency medicine at Akron Children's Hospital. In 2007, Holder established Akron Children's multidisciplinary simulation laboratory to improve health professionals' education through the integration of educational technology, curriculum development, competency assessment and crisis resource management skills training. A passionate and active educator, Holder serves as associate dean of clinical education at NEOMED, as well as a member of the institution's Pediatric Council and Diversity Council. Holder has served on the staff at the National Cancer Institute and Children's National Medical Center in Washington, D.C.
Rami A. Ahmed, DO, Simulation Medical Director
As Simulation Medical Director for CSIHE and Summa Health System, Dr. Ahmed brings a distinctive education and training background to the Center for Simulation and Integrated Healthcare Education. Dr. Ahmed completed a one year fellowship in Medical Simulation at the Gilbert Program in Medical Simulation at Harvard Medical School. He is a Harvard Macy Education Scholar and was awarded the Donald O'Hara, Ph.D. faculty award for excellence in teaching during his time at Harvard Medical School. In addition to this position, Ahmed is an attending physician in Emergency Medicine at Summa Health System, Akron City Hospital, St. Thomas Hospital, and Western Reserve Hospital. He currently serves as Assistant Professor in Emergency Medicine at Northeast Ohio Medical University (NEOMED). His training as a combat medical specialist with the U.S. Army and as a SWAT Tactical Medic/Physician with the Akron Police Department SWAT Team enhances his background in the use of state-of-the-art simulation education in tactical environments.
S. Scott Atkinson, Lead Simulation Technician
CSIHE's lead simulation technician, S. Scott Atkinson began his career as a basic EMT and firefighter, while moving forward with his EMT Advanced and Paramedic Certifications.  He has worked in the field as a paramedic in the inner-city and as part of the Critical Care Transport Team in many areas of Ohio, West Virginia and Pennsylvania.  He is certified as a Basic Life Support (BLS) Instructor and Advanced Cardiac Life Support (ALCS) Instructor, and has also served as a Tech Level III Hazmat Team Member and 240hr firefighter.  He started, and still actively coordinates and runs the Virtual Care Simulation Lab at Summa Health System and has grown the program.  He holds an associates degree and is currently working toward the completion of his bachelor's degree in Information Technology (IT).  Atkinson belongs to many simulation user groups and is chair of the Society for Simulation in Healthcare (SSIH) SIG Tech group.  His goal at CSIHE is to ensure the smooth operation of the Simulation Lab by supporting faculty and instructors' needs in relation to scenario building, writing and implementation, room set-up, moulage, logistics, technical, IT and audio/visual support.
Michelle Chapman, BS, Bioskills Lab Manager
With over 30 years of experience working in basic and translational research with an emphasis in the field of medical device development, Chapman contributes to the Center for Simulation and Integrated Healthcare Education as the Bioskills Lab Manager. Chapman, as manager of the Applied Surgical Research Unit and Research Associate for the Departments of Surgery and OB/GYN at Summa Health System, has instructed and supported numerous attending surgeons, residents, PhD, Masters and Honors Thesis candidates. In addition to being a partner and having served as VP for Research for BioMedical Research Associates since its inception in 1995, she holds professional memberships to a number of organizations, including the International Society for Applied Cardiovascular Biology, Society for Biomaterials, and Society for Cardiovascular Pathology, and is published in 28 peer-reviewed publications. Her areas of expertise range from study design, building multidisciplinary collaborative research teams to experience in animal surgery, care, and GLP pre-clinical medical device evaluations in animal   models. Chapman is a graduate of The University of Akron's Department of Biology.
Martha A. Conrad, RN, MSN, CNS, Inter-Professional Education Director
Conrad serves as Director of the Learning Resources Center in the College of Nursing at The University of Akron. As a registered nurse with her MSN in Family Health Nursing and certificate in Life Span Development Adulthood and Aging from The University of Akron and a BSN from The Ohio State University, she comes to the Center for Simulation and Healthcare Education with 35 years of experience in healthcare education and 9 years in simulation nursing education. With multiple publications, presentations, and research projects, Conrad has a nursing career that has blended practice, education and administration. She has been honored through many organizations; however, most recently she was awarded the Sigma Theta Tau International, Delta Omega Chapter, Excellence in Nursing Education Award.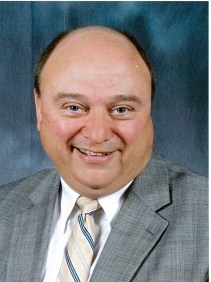 Paul Lecat, M.D., FACP, FAAP
Dr. Paul Lecat is Chair of Graduate Medical Education and Research, and is the Designated Institutional Official at Akron General Medical Center.  A Clinical Dean at NEOMED, he is also a Professor of Internal Medicine, Associate Professor of Pediatrics, and Associate Adjunct Professor of Family Medicine. His special interests include hybrid simulation, physical diagnosis, and hand hygiene research.  He enjoys spending time with his wife and son and is an avid fisherman and cook!
Charles L. Rice, NREMT, Simulation Technician
Charles Rice is the on- sight Basic and Advance Life support Instructor at ABIA, which serves as the lone recertification site for all healthcare employees of the Summa Health System and the Crystal Clinic Orthopaedic Center. Charles also helps run medical simulations with the CSIHE team as the assisting Simulation Technician. He attends the University of Akron pursuing his baccalaureate degree in Emergency Management and is a graduate of the Summa Health System's Emergency Medical Technician- Basic program and is currently pursuing his Paramedic certification.